GPS Track Time is proud to offer a report that reflects your day of driving on the track with us. Think of it as a picture, but more. With the help of our high performance GPS data acquisition unit, your actual drive lines are mapped and displayed: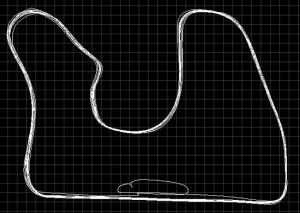 Your sessions are recorded with best lap times, max speeds, differences and more.

GPS Track Time is also including special segment times that will provide a better snapshot of where you may need to concentrate on.
Take Segment D of the track for example (right: your actual drive lines):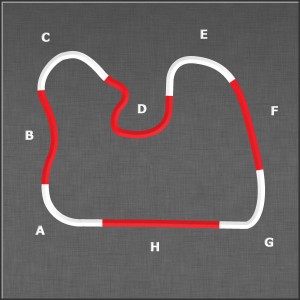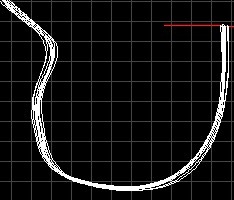 Our GPS data shows the difference between your best and average segment times. This may be used to compare with segment C or G's time variations and allow you to focus more on the one you are least consistent with. How you choose to use your data is endless! Use our GPS unit and let us deal with the report for an additional $20!

Please note: (1) GPS units are limited and (2) for everyone's safety, we will not provide live timing during our events. Your report will be emailed to you in PDF format.
GPS Track Time Blackhawk Farms Sept. 8th 2013 (Segment D) Action!