The Autobahn Country Club is located at 3795 CenterPoint Way, in Joliet, Illinois 60436 and is approximately 50 miles from Chicago, 52 miles from Schaumburg, 34 miles from Naperville and 105 miles from Rockford (via Illinois Tollway).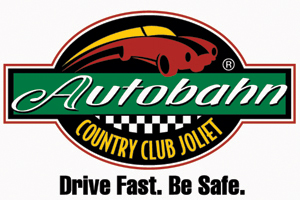 It's North Circuit makes for a great beginner's track due to its relatively simple configuration and yet a lot of fun for the advanced driver given the same reason. It is 1.46 miles long and features 9 turns.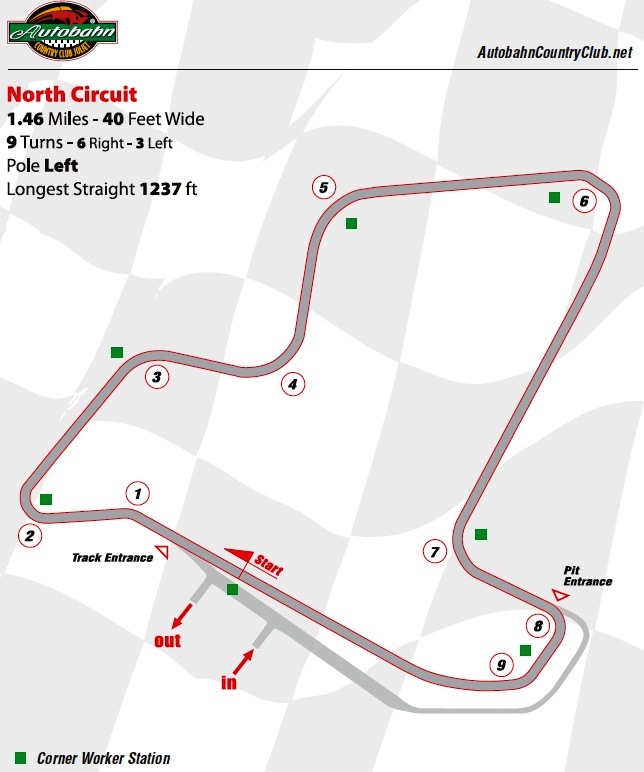 Beginners or first timer's to the Autobahn North Circuit, we recommend watching the video below and counting the turns out loud to help familiarize yourself with the track.
Blackhawk Farms Raceway is located at 15538 Prairie Road, in South Beloit, Illinois 61080 and is approximately 100 miles from Chicago, 73 miles from Schaumburg, 90 miles from Naperville and 18 miles from Rockford (via Illinois Tollway).

It's circuit is 1.95 miles long and features 7 turns. Fewer turns however, (when compared to the Autobahn North Track) should not be underestimated. The north half of the track is very tight. The old saying "light is might" may be more evident from turns 3 through 6 and even surprise cars with larger motors!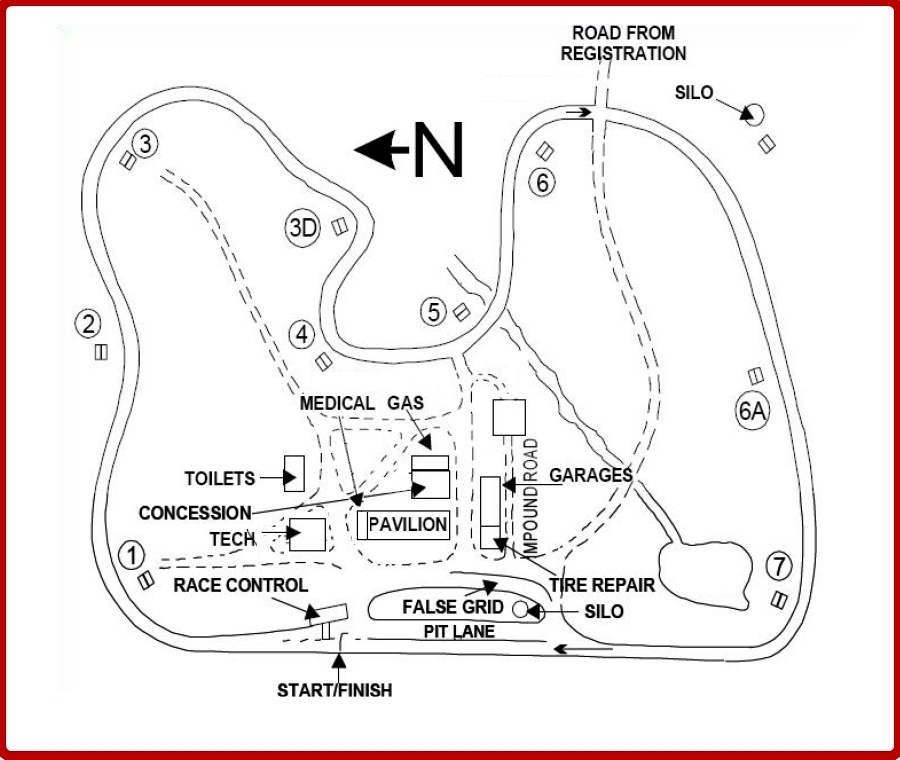 Again, we recommend for beginners or first timer's to watch a video like the below to help familiarize with the track. Counting out each turn by its number is good for memorization too. At the event, you will notice drivers and instructors referencing turns throughout the day. For example, expect to hear expressions such as "I'm struggling with turn 4" or "you should brake later going into turn 7".