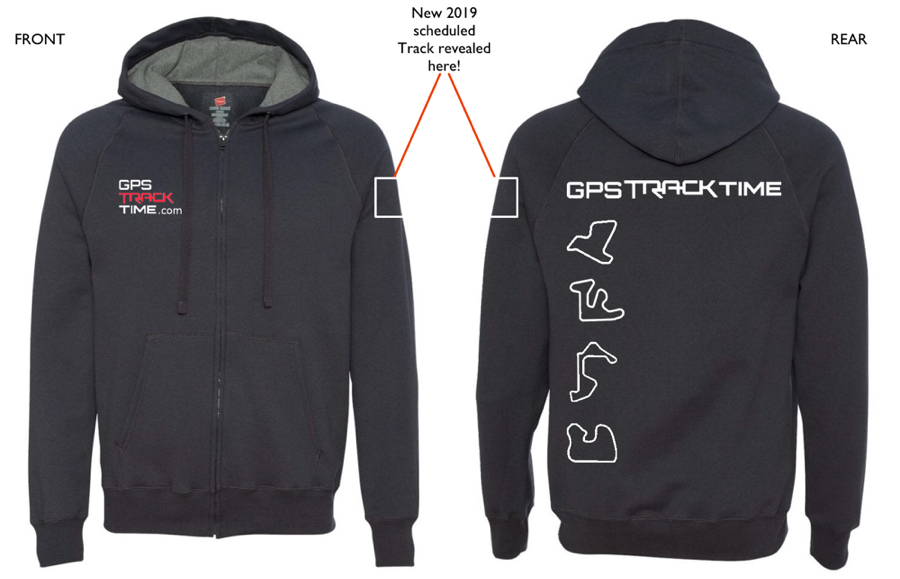 GPS Track Time – Zip Hoodie Limited sale until Nov. 30! Production will start 1st week of December and shipped by mid December. $46 shipped with tracking number (+$2 for 2XL or 3XL sizes). Please note, will be offered again in March '19 but will not have the new track on the shoulder (will be on the back).
Features: a new track on the left shoulder for our 2019 season!, 80% ring-spun cotton/20% polyester, and contrast hood lining and front pockets. For sizing chart, please see here.

Sorry, this offer has ended, thank you!
1) Please select a Gift Certificate Amount under the dropdown menu or email GPStracktime@gmail.com for a custom amount. Gift Credit does NOT expire.
2) Car sharing with a friend is available for $50. However, please note that the shared car must remain in the same group. Friends must also follow the same registration process as the initial driver.
3)  Stance Suspension Systems is the official suspension partner with GPS Track Time! Please check out their wide range of applications on their website or visit them at 2181 Foster Ave., Wheeling IL. 60090.  Let them know GPS Track Time sent you! Click here to visit the Stance Suspension website!
4)  Need help with BMW or Porsche track parts and tuning? Please visit our friends at Performance Eurowerks at 1694 Barclay Blvd, Buffalo Grove, IL 60089! Click here to visit their website or call Alex at (224)-676-0756!
5) Are you an experienced and talented driver with a passion to teach? Please contact us at GPStracktime@gmail.com for instructor opportunities. A $40 fee will include seven (7) scheduled 20-minute lap sessions.
6) For lodging discounts near the Autobahn Country Club, please visit here. (Link used with permission.)
7) Community tire wall balance (04/03/16): $618

8)  Limited Edition Charcoal Grey 100% cotton, soft and breathable Long-sleeved shirts. Orders end on March 15 and delivered on March 30. $20 picked up on Sun. April 2 at our Autobahn event OR $25 delivered.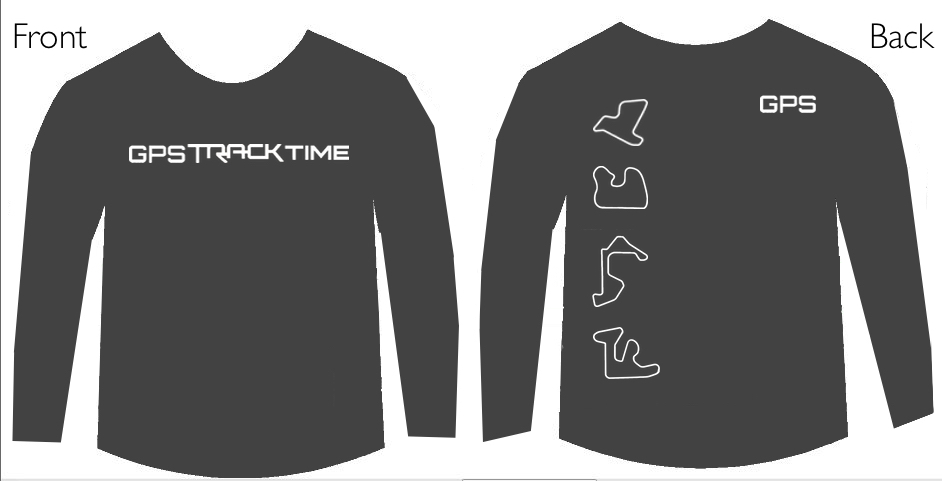 Sale period has ended. Please email GPSTrackTime@gmail.com for any questions, Thank You!